My updated 10th Doctor blue suit sewing tutorial is now available! 🙂
As with the brown suit tutorial, I polished the text a little here and there so a few things were clearer, but the major updates are primarily the tutorial photos.
I used to never really edit the images beyond cropping, but now I have Photoshop; I figured as long as I had to re-upload the entire tutorial anyway, it was a good opportunity to clean up the photos. (And boy are there a lot of them, haha.)
Anyway, now that it's all said and done, the tutorial photos are a lot better. 🙂
This updated sewing tutorial is also available as a free PDF download.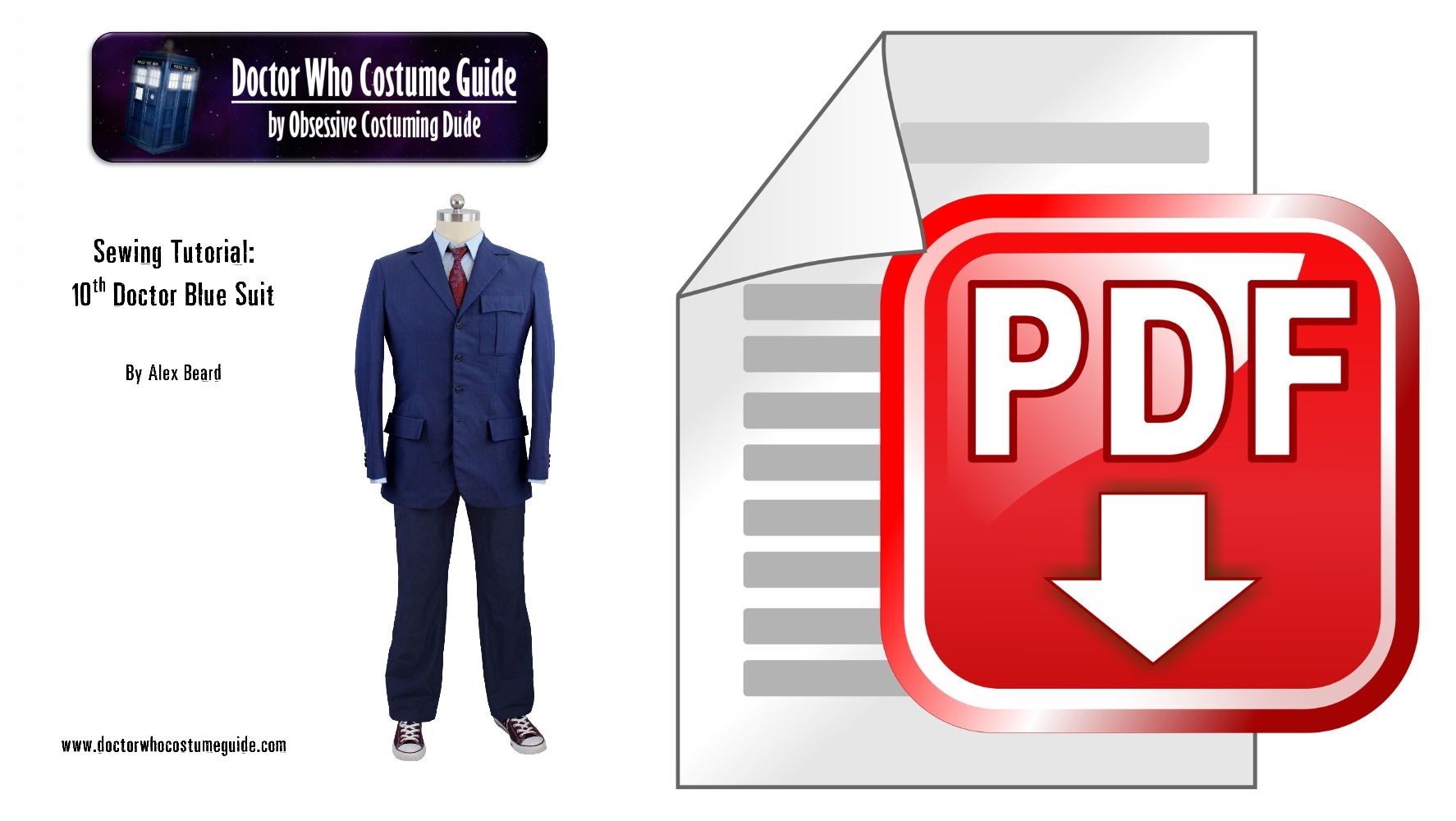 More updated sewing/costuming resources are coming soon. I suggest subscribing to my "Costume Guide" e-mail newsletter (if you haven't already) for updates.