The original "scales" fabric source is not a public retail supplier and appears to only privately sell to professional costumers and businesses.
However, a few members of the costuming community have successfully managed to procure access to this fabric (and its multicolored siblings) – see below.
White/off-white lightweight cotton = 1 yard


The book offers fascinating insight into period tailoring practices, so if you're interested, I'd definitely recommend it as both an enjoyable and informative read.
Lightweight hair canvas = 1 yard
For the waistcoat in this tutorial, I used a SEW-IN lightweight hair canvas, but were I to make another of these waistcoats, I would use a FUSIBLE lightweight hair canvas instead – specifically, one of these:
"Light Weight Stretch Fusible Hymo" (T15-UU) from B. Black and Sons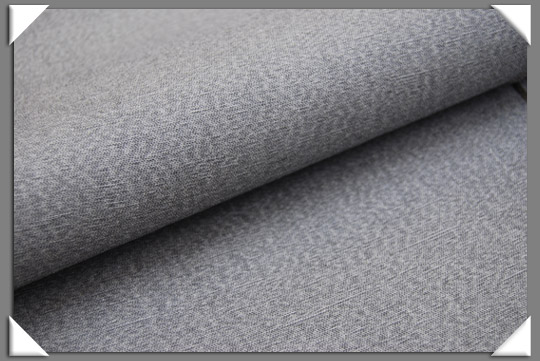 "Light Weight Deluxe Fusible Hymo 72" (T15-U)" from B. Black and Sons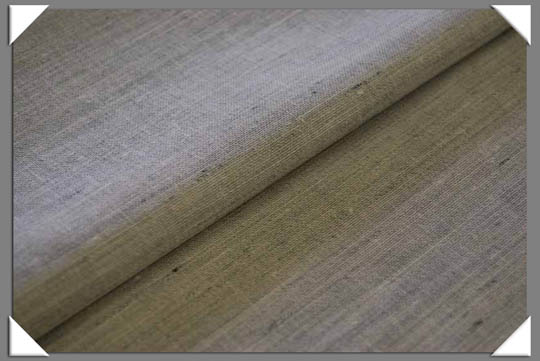 White/off-white pocketing = ¼ yard
I recommend either of the following pocketings for this waistcoat:
Black & Sons T41 "Silesia Cotton Pocketing"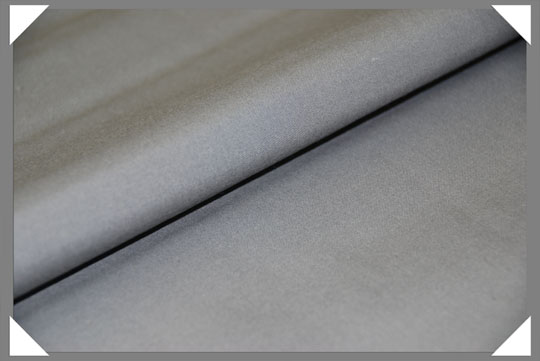 Black & Sons T401 "Deluxe Polyester/Cotton Pocketing"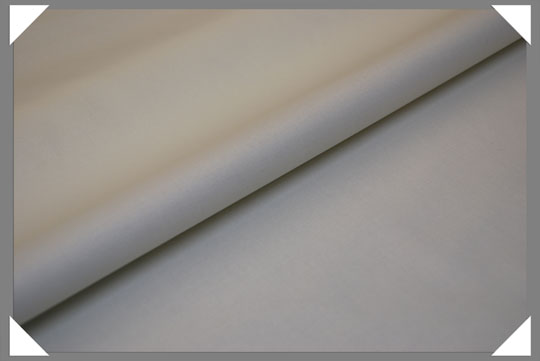 Alternatively, some white or off-white lightweight cotton, such as muslin or quilting cotton, should work fine.
ACCESSORIES, NOTIONS, SUPPLIES, etc.
1 or 2 spools of purple thread
I used Gütermann #939 for this waistcoat; it's a good match for the purple woven into the original "scales" fabric.
You may also want a second spool of different purple thread that matches the (linen) fabric on the back of the waistcoat.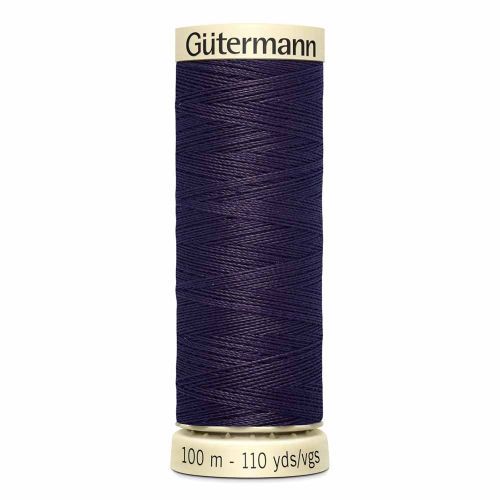 I use and recommend #40 basting thread, from Wawak Sewing Supplies: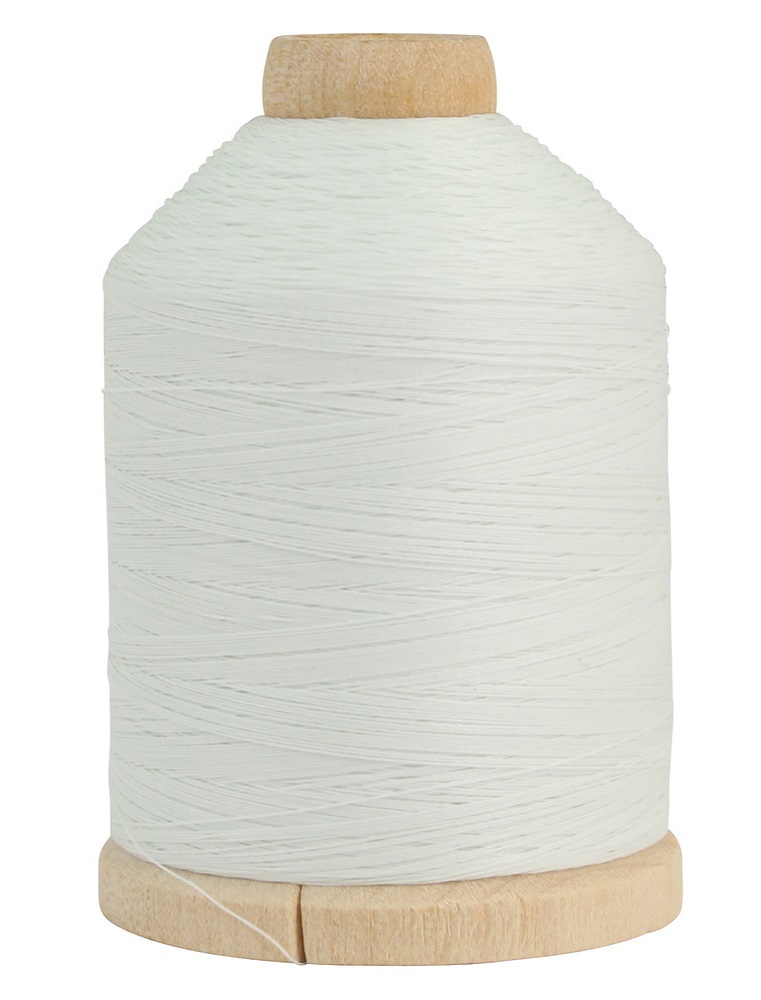 I've used and recommend the "Fine Cotton Edge Tape," again from Wawak Sewing Supplies.
A single spool/roll should last for many, many projects like this!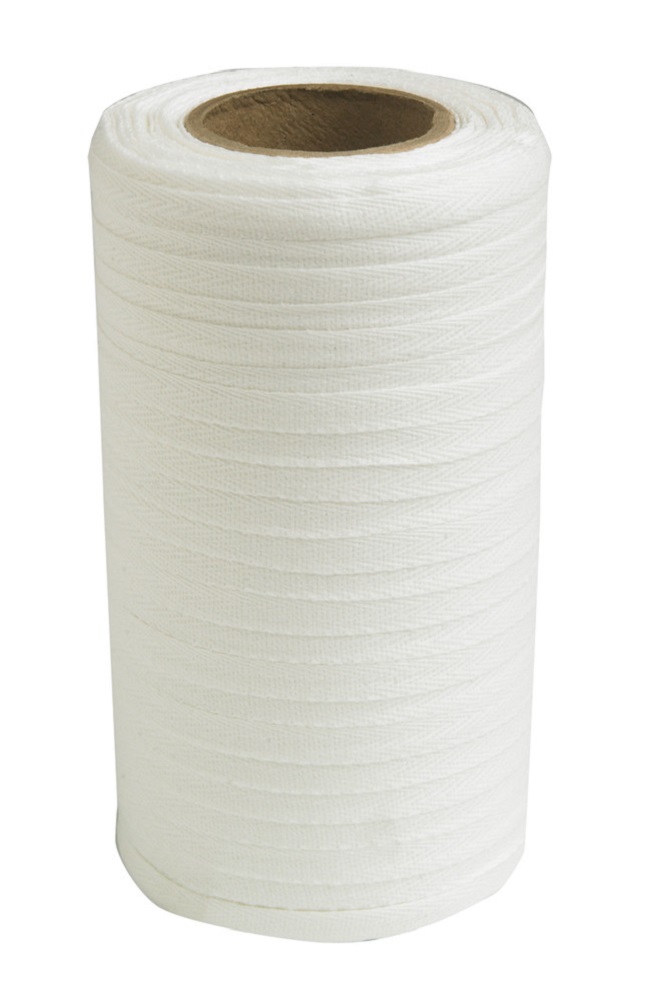 Five ⅝" brown passementerie buttons OR gray 4-hole horn buttons
The total diameter of the passementerie buttons should be no larger than ⅝".
Unfortunately, as of this writing, passementerie buttons of the appropriate size are very difficult to find, in any color.
The best option I'm otherwise aware of is to somehow procure some white passementerie buttons in the appropriate size and paint them with Jacquard Dye-Na-Flow "826 Brown" fabric paint from Dharma Trading Company.
Below is a comparison between a button that's a very close color match to those originally used (picture left), and a white button I painted with the aforementioned brown (picture right):
As you can see, the result is good, but not great. I tried several other paint colors, but none were any closer.
If you prefer the gray, 4-hole horn buttons, Daniel Pawlik currently offers some good-looking alternates via his Etsy shop, "TimeAndSpaceReplicas":
Daniel Pawlik also currently offers vest buckles like those used on the original waistcoats, again via his Etsy shop:
Otherwise a standard vest buckle will work fine (see right).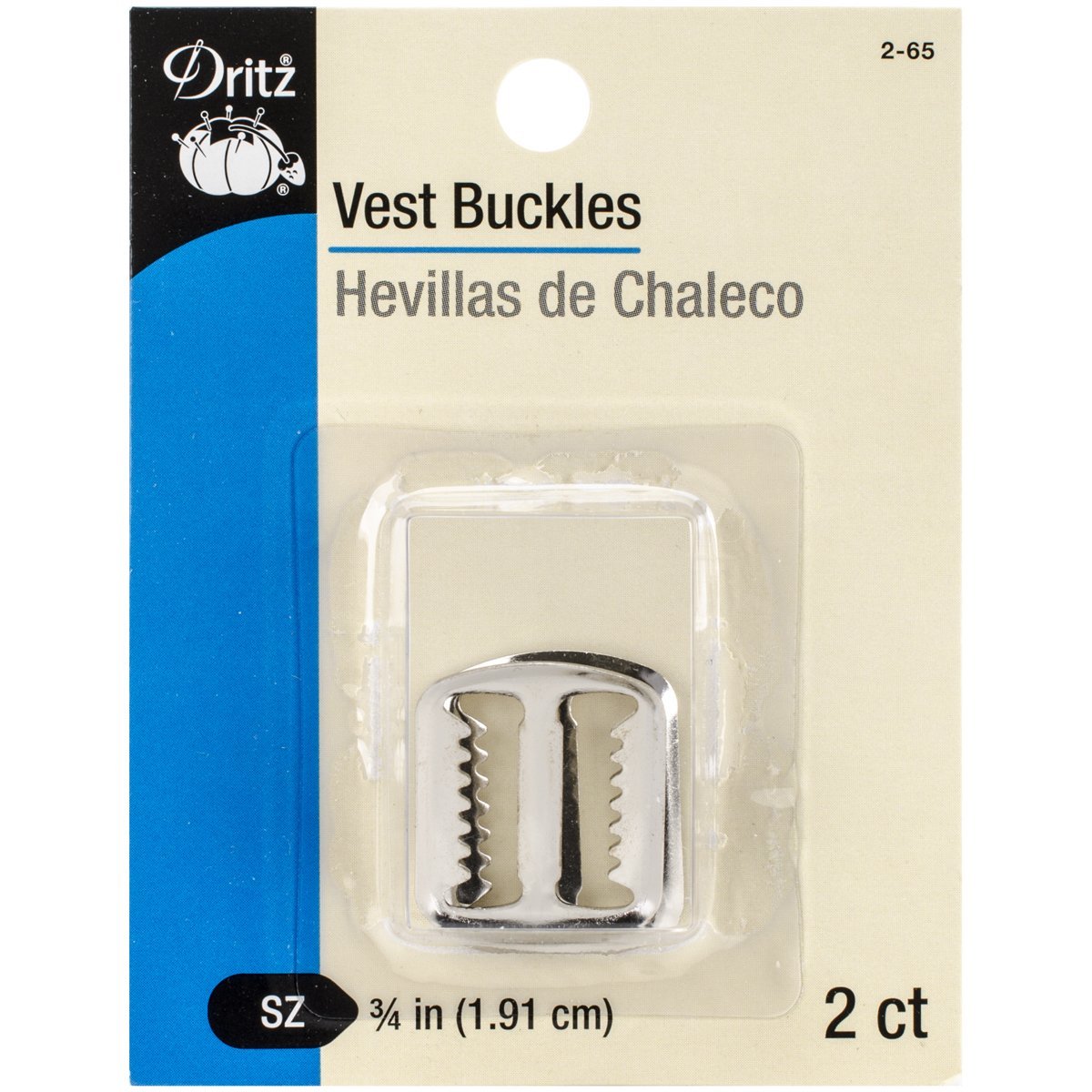 Piping/zipper/edging foot

Walking/quilting foot (recommended)
(This technically isn't a requirement, but it makes some parts of the construction process MUCH easier.)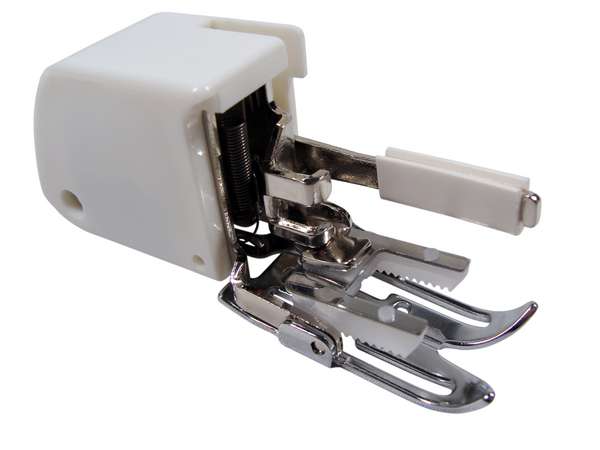 Pinking shears (recommended)
(Again – technically not a requirement, but I like to cut certain edges and areas with these to minimize impressions being visible on the outside of the waistcoat.)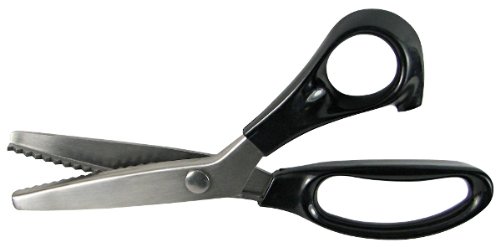 "SCALES" WAISTCOAT MATERIALS KIT
Greg Hammond has assembled a "kit" of supplies for this waistcoat, which is currently available for purchase in his Etsy shop:
As of this writing, the kit includes the "scales" fabric itself, the purple linen for the back, white cotton lining, a set of gray horn buttons, and a buckle for the back strap!