Even in a show with such a rich history of fantastic costumes, the 10th Doctor's costume still manages to stand out as instantly-recognizable, iconic, and memorable.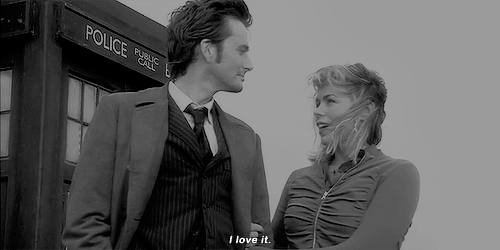 As a sharp dresser, obviously a major component – if not the major component – of his wardrobe was his snazzy suit, designed by Louise Page.
Although his brown and blue suits shared many characteristics, there was more to both than meets the casual eye, and we'll be taking a look at each of them here on the blog.
First we'll examine his brown suit and discuss some of the specific elements of its design, as well as how it evolved over the years.
Did you know that Tennant actually had (at least) four different brown suits, all subtly different in their construction?
Have you ever taken a good, close-up look at a pair of the original GAP trousers?
This updated analysis is also available as a free PDF download.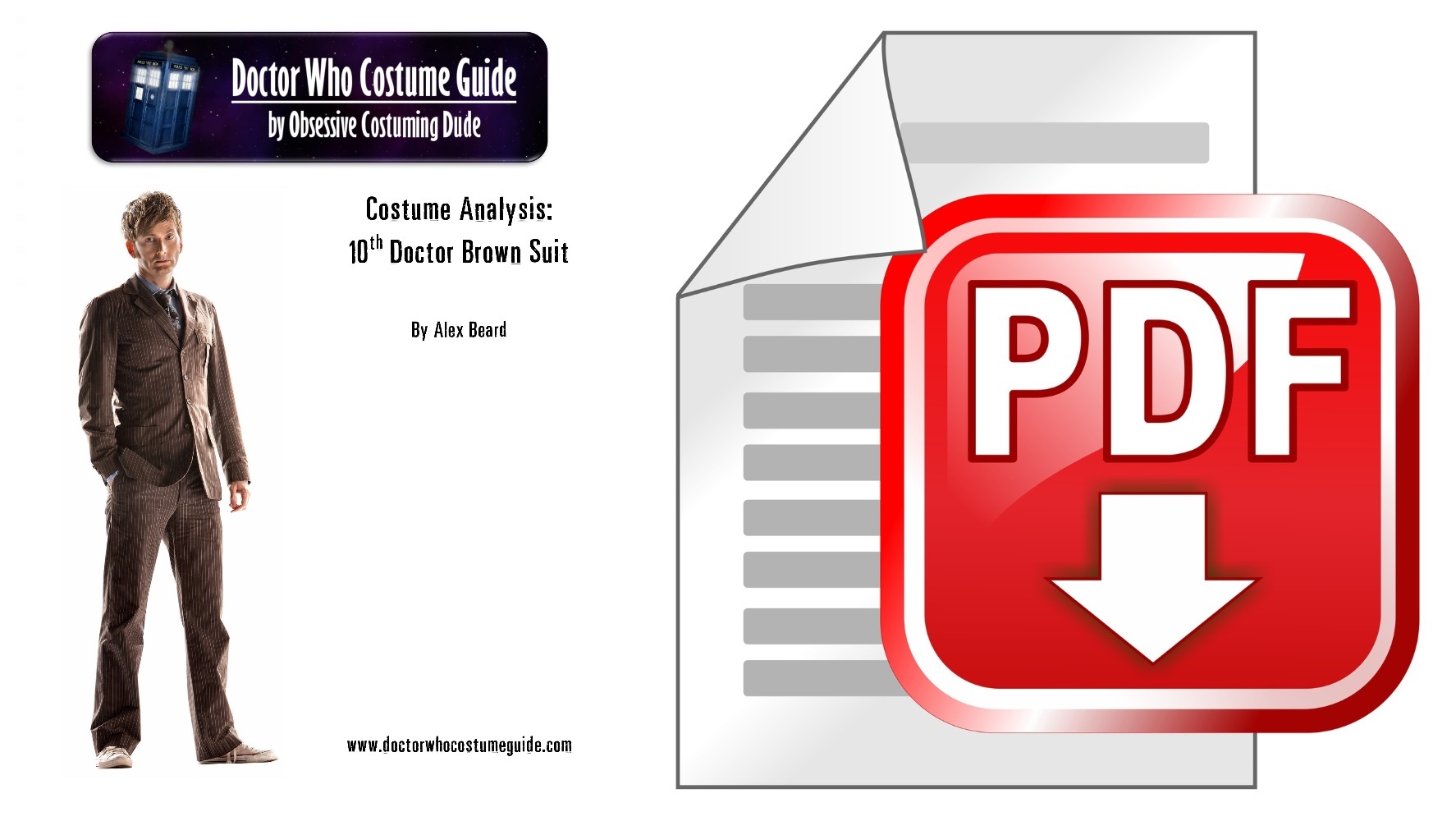 I hope you enjoy the read!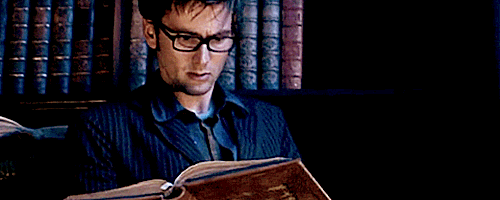 More updated sewing/costuming resources are coming soon. I suggest subscribing to my "Costume Guide" e-mail newsletter (if you haven't already) for updates.
And if you enjoy this kind of thing, please support my costume research on Ko-Fi. 🙂