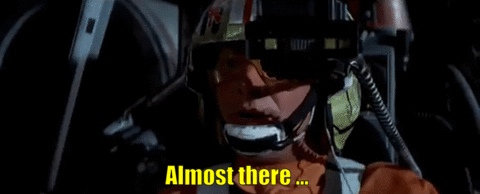 At the bottom of the fly, make a small bar tack through all layers.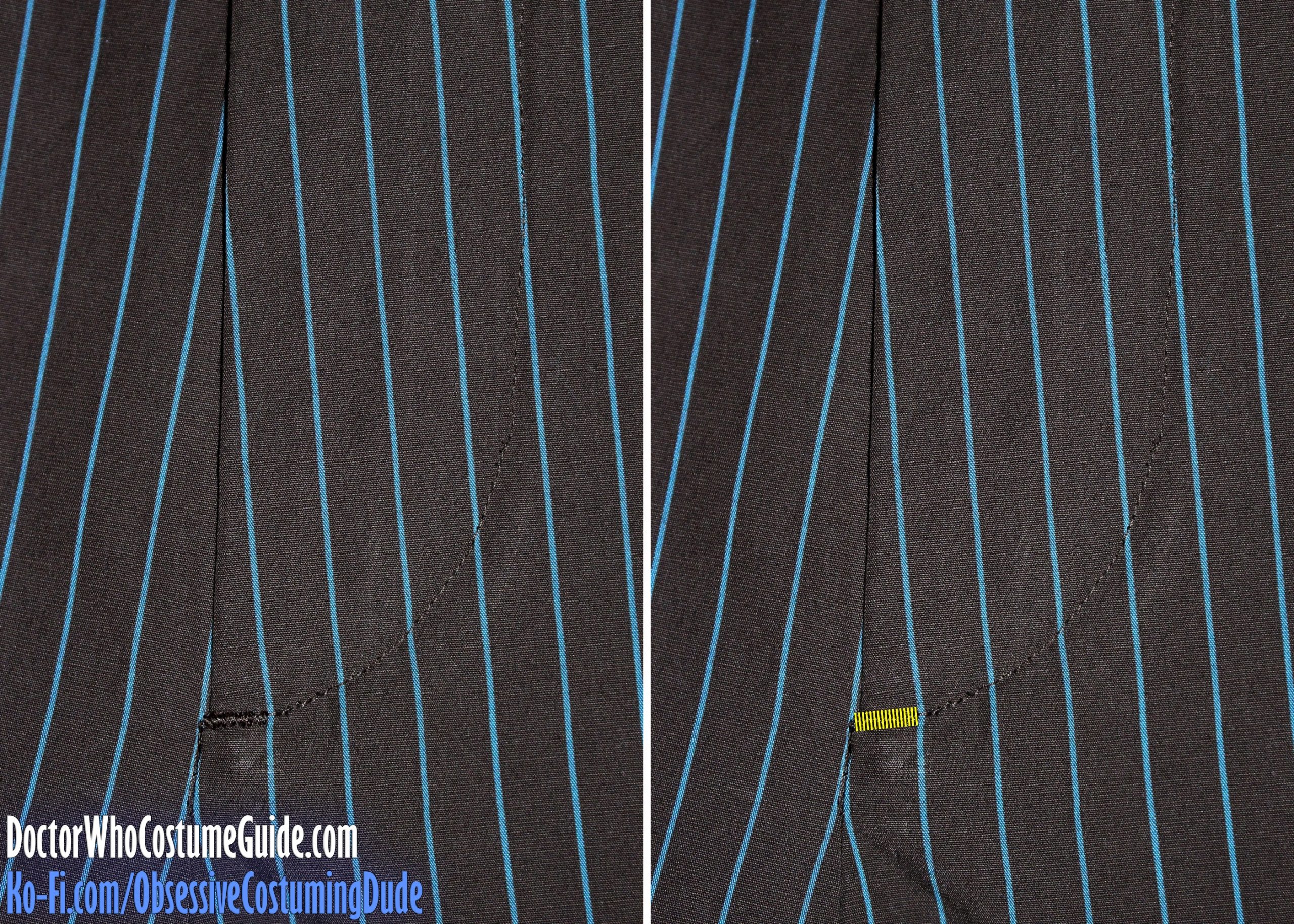 Anchor the right and left flies together with a second bar tack near the lower curved edges, stitching ONLY through those layers (not stitching through to the right side of the trousers).
Make and slash the buttonhole on the right waistband.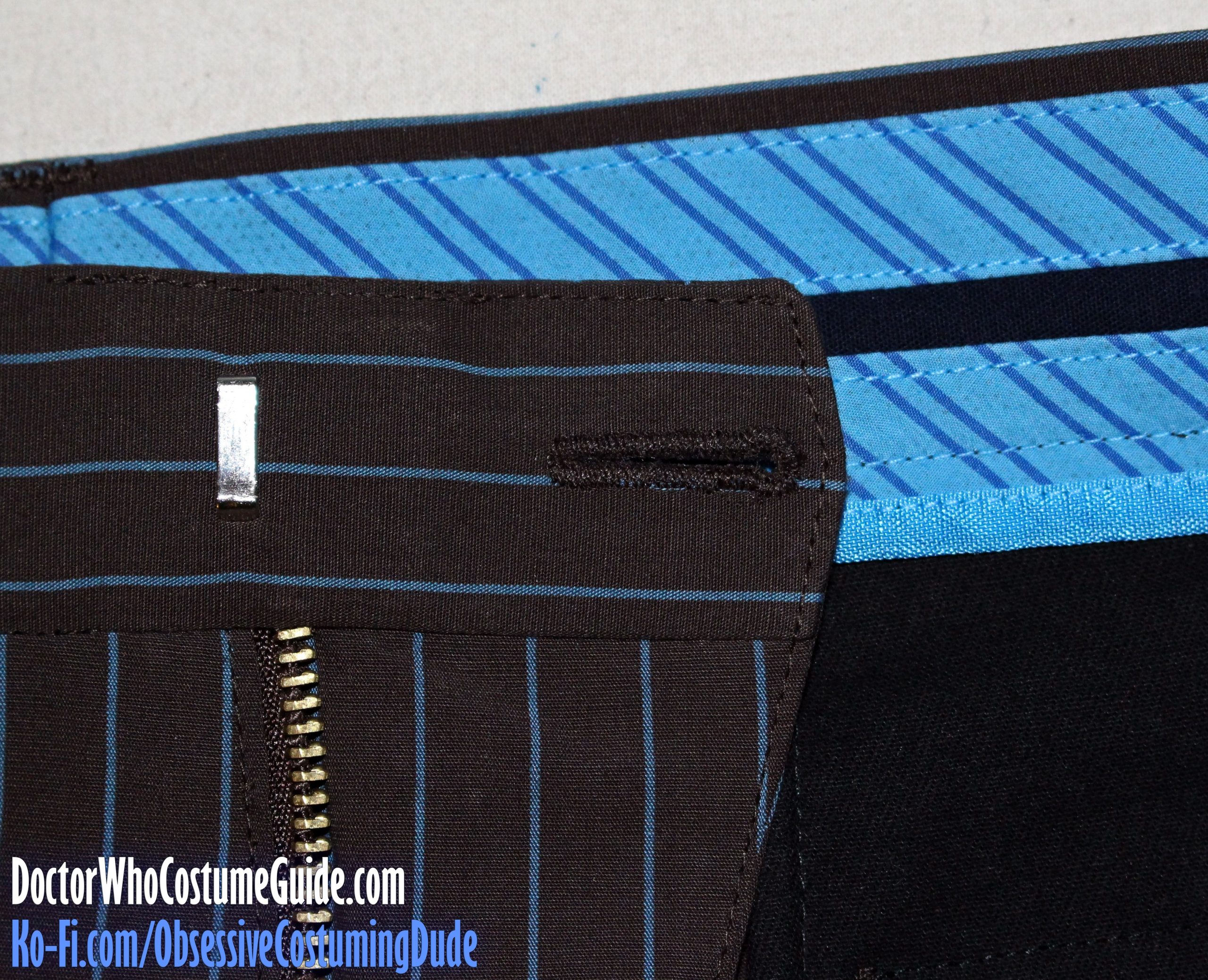 I found it impossible to use my sewing machine's buttonhole foot because of the hook-and-eye closure.
Should you have the same problem, you can either make the buttonhole by hand – or, if you're feeling particularly daring (or desperate?), you can try making a buttonhole with a standard, all-purpose foot, triggering the little buttonhole lever at the appropriate times with your finger …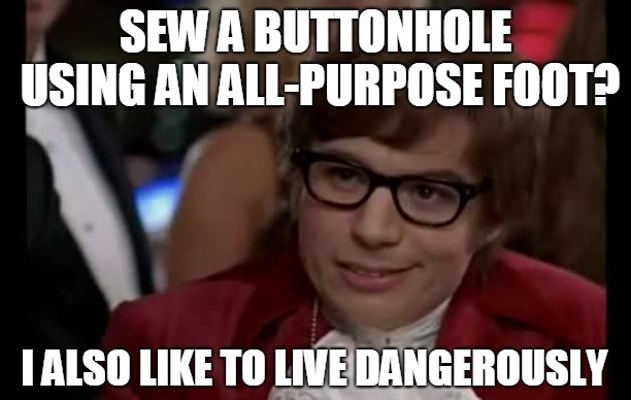 Turn the left waistband's outer seam allowance under and press
(I also like to turn the corners under, to keep them from poking out from underneath the waistband.)
Edge-stitch the allowances into place.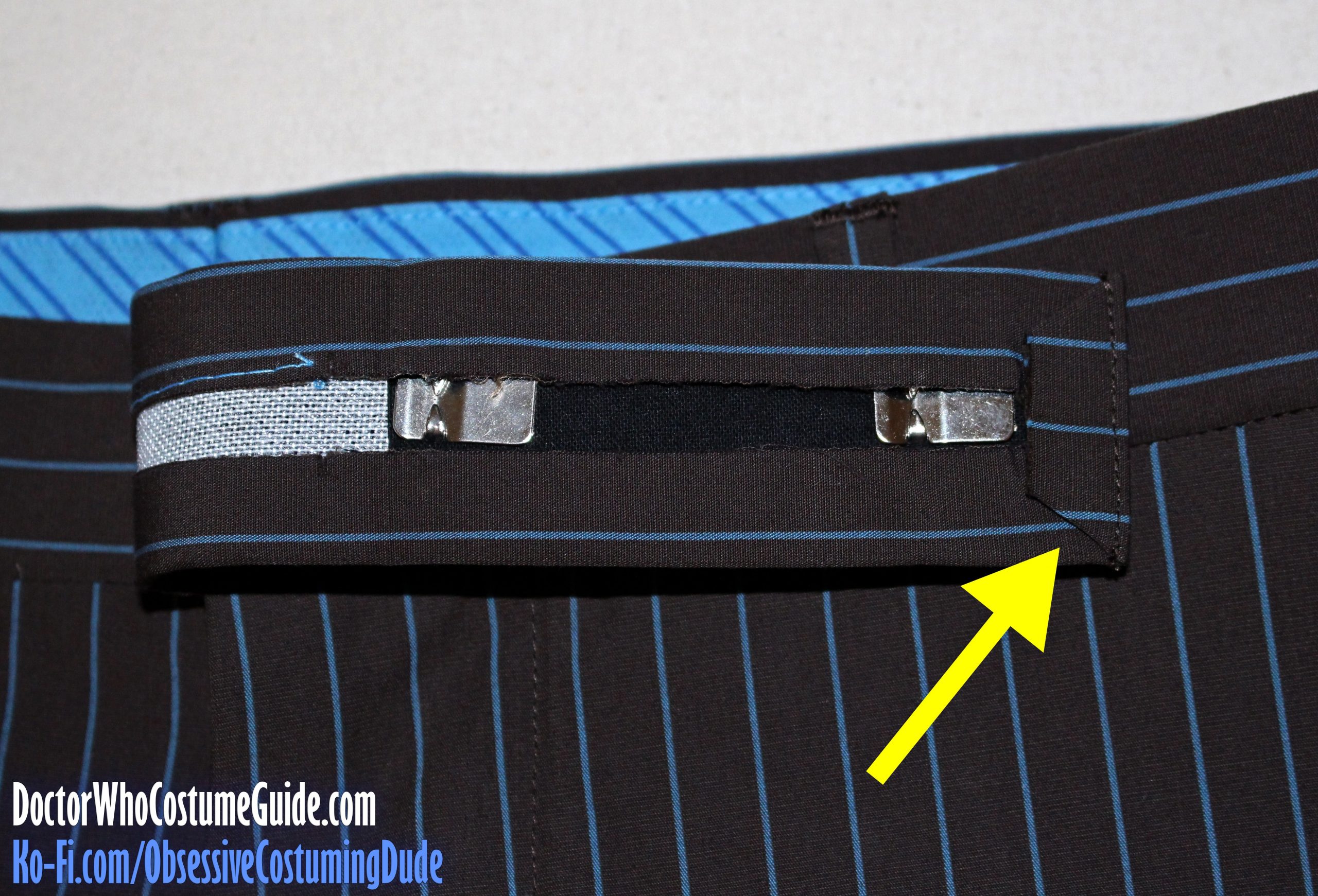 The original GAP trousers' outer left waistband appears to have been folded back on itself, machine-sewn closed, then turned outward (likely using a tool like a corner-turner).
However, I find it easier to simply fold it into place and slip-stitch the layers together along the upper, side, and lower edges.
Also, sew a ¾" button to the waistband facing assembly, taking care to only stitch through the facing assembly and not through to the outside of the waistband.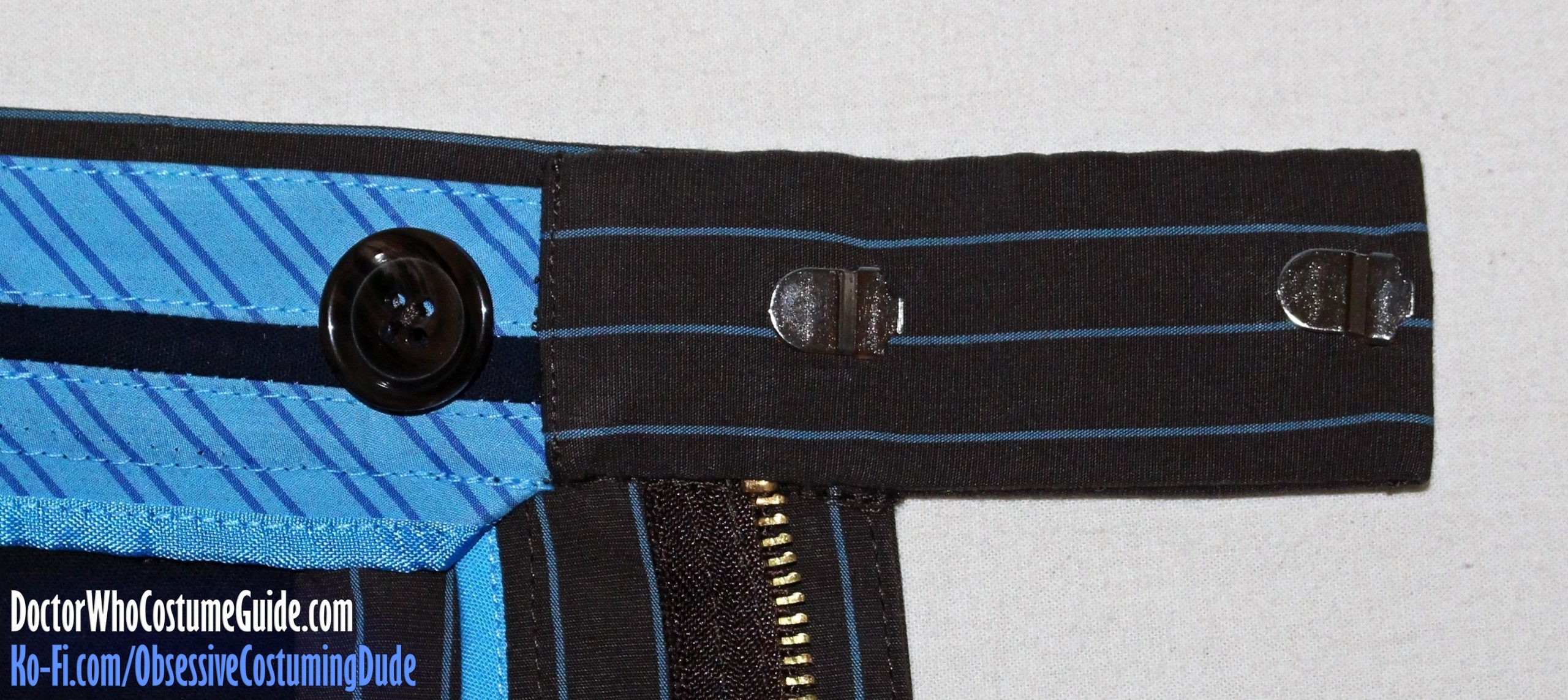 Press the belt loops upward along the stitching. (The belt loops should extend downward ⅜" past the bottom of the waistband.)
Turn the upper ends of the belt loops under ¼" and press.
Using your quilting/walking foot, anchor the belt loops to the top of the waistband by sewing narrow bar tacks across their upper edges.
Hem the pant legs, and your trousers are finished!