Eleven's "Snowmen" costume is a one of my all-time favorites, of this or any other show.
Although it was a radical departure from Eleven's previously-established "looks," in my opinion costume designer Howard Burden did a superb job with this particular ensemble.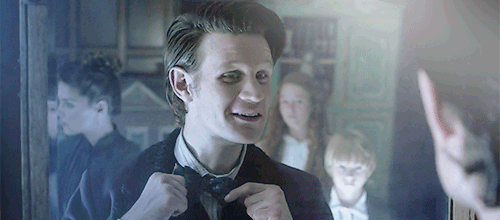 In this costume analysis, we take a detailed look at the hat, shirt, ties, trousers, and frock coat.
(The waistcoat was previously covered in my velvet waistcoat analysis.)
This updated analysis is also available as a free PDF download.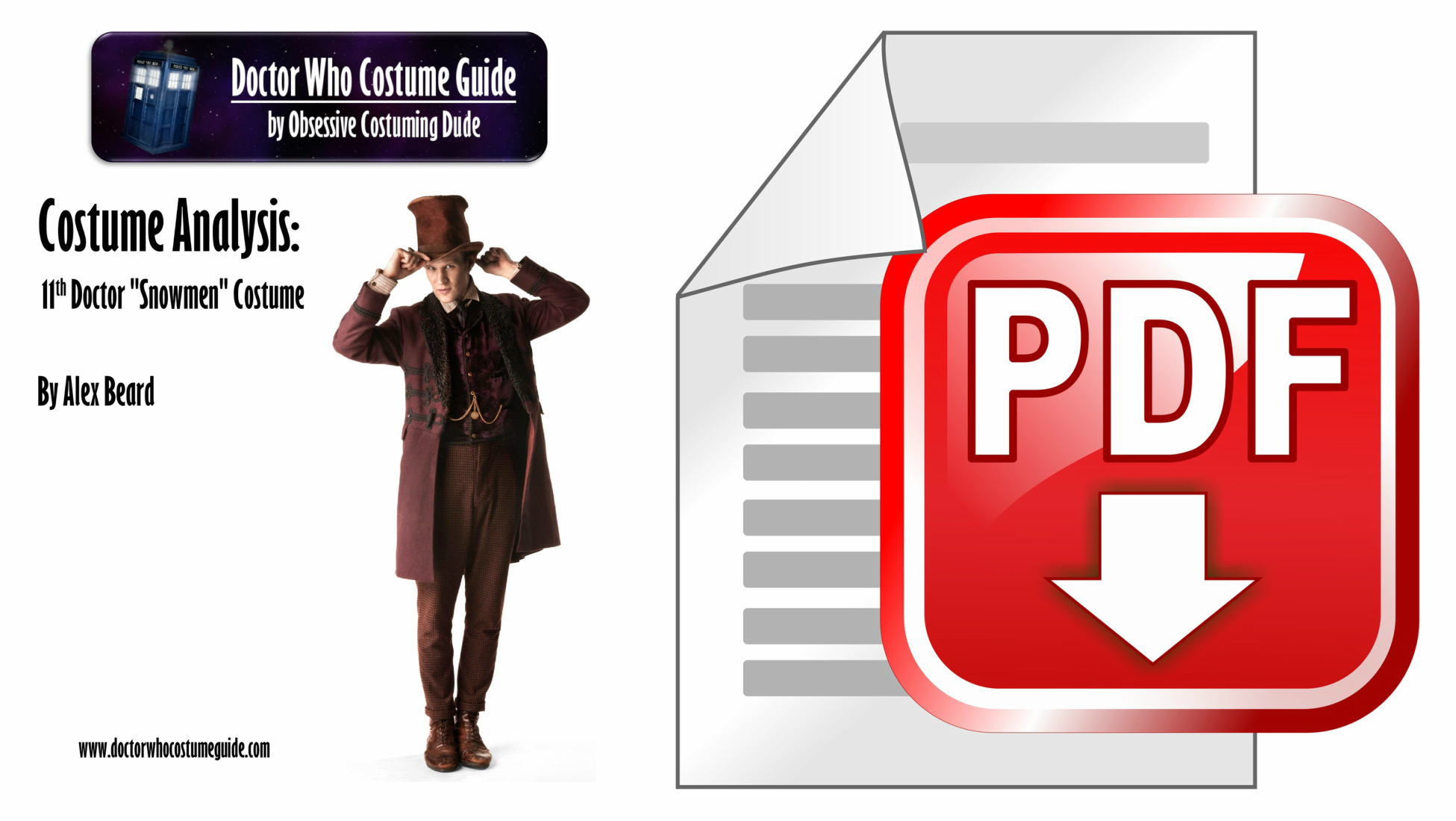 I hope you enjoy the read!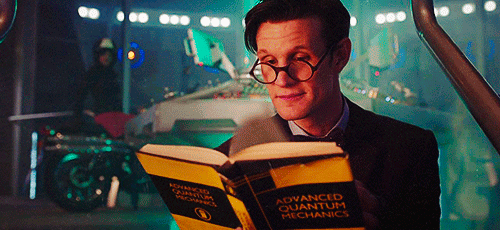 More updated sewing/costuming resources are coming soon. I suggest subscribing to my "Costume Guide" e-mail newsletter (if you haven't already) for updates.
And if you enjoy this kind of thing, please support my costume research on Ko-Fi. 🙂